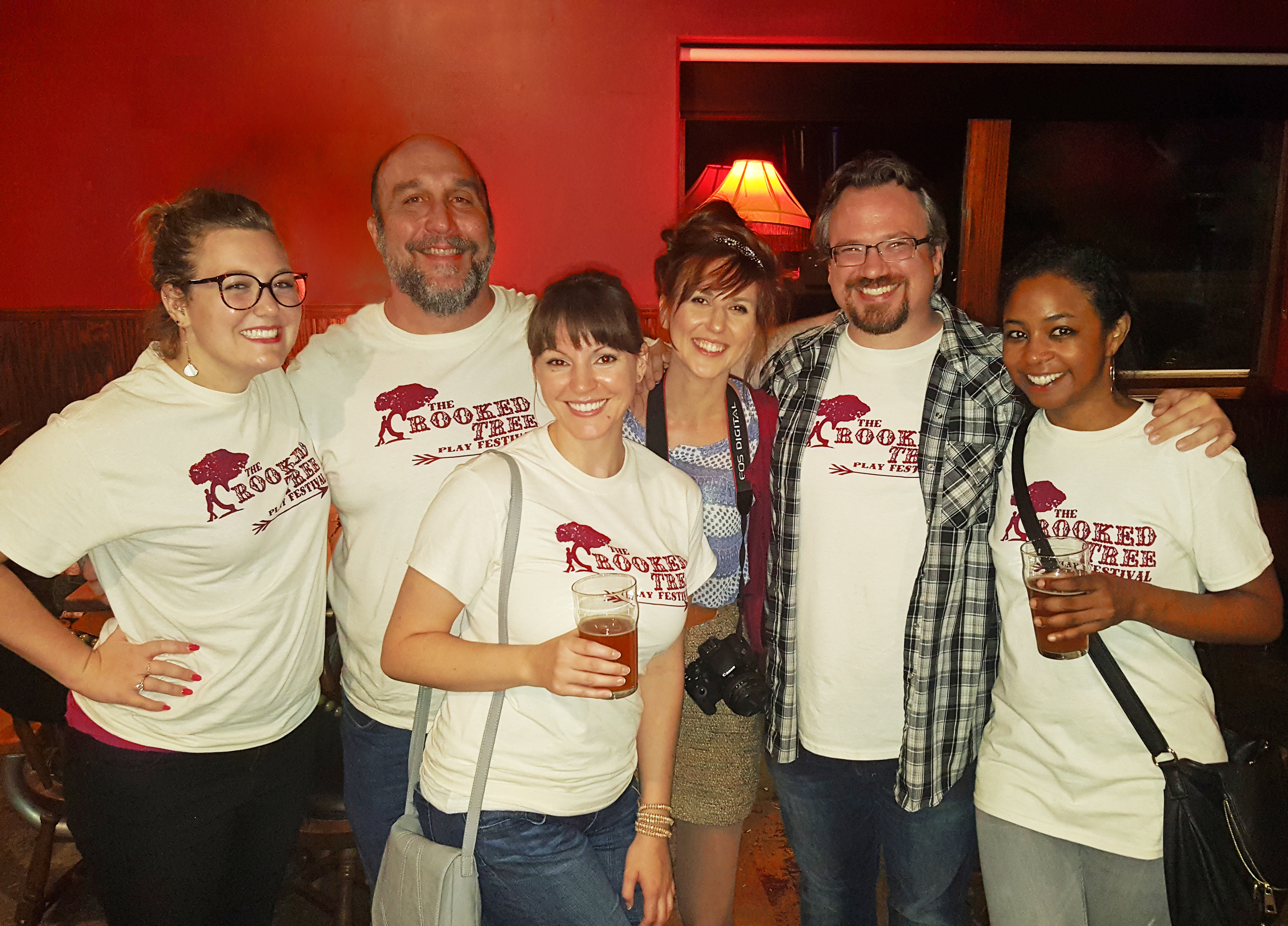 Sometimes you want to run away with the circus. Sometimes, you build the circus yourself. Gather 'round the campfire and we'll tell you a tale of how the Roustabout Theatre Troupe came to be.
Joseph Zettelmaier is an award-winning playwright, with a shelf full of published scripts that have been produced across the globe. When he isn't writing or working on a production, you can find him teaching his craft at Eastern Michigan University, where he's worked for over a decade. Joey Albright is a professional actor and director, who has made countless appearances both on stage and screen over the years. When not in the spotlight, he shares his talents as the Theatre Director at Ypsilanti's Corner Health Center, and his passion for fostering young artists is evident in all he does.
Many years ago, Joseph and Joey participated in their first collaboration as playwright and director the 2008 production of All Childish Things at Lansing's BoarsHead Theatre. What followed was a professional partnership and friendship spanning many years and productions. Some years later, on a lovely summer afternoon in 2015, the two Joes were enjoying a meal in Ypsilanti, and the conversation took a turn: "What if we start a theatre?" The two could think of many reasons to do so:
They'd worked in almost every professional theatre in the state, and had witnessed first-hand the benefits an artistic presence can bring to a city.

As professional artists themselves, both Joes were well-aware of the over-abundance of talent in this state…with limited job opportunities. They yearned to create another artistic home for these artists.

Passionate about honing the skills and resumes of students, they agreed to prioritize opportunities for young artists to learn and create. 



And so, the first steps began. A team was gathered round the fire, and an idea became reality. Taken under the wing of Bienta Productions Group, Roustabout launched with 501(c)3 status in June 2016.
Why the name Roustabout? Named after the circus worker who "assembles and dismantles tents, cares for the grounds, and handles animals and equipment," the Roustabout team is committed to rolling up our sleeves and doing the hard work to bring art to you. Also, in theme with our circus-inspired name, we do not yet have a permanent home. Rather, we move across Southeast Michigan, presenting vibrant and diverse productions in as many cities as we can reach, with the goal to find our best fit when the time is right.  
So we've loaded up the wagons, tied down the tents, and fired up the engines. The calliope is secured, the performers have buckled their belts, and we're ready to take to the road. We're the Roustabout Theatre Troupe, and we'll meet you where you are!
Don't Miss a Rousting! Subscribe to Our Newsletter.
Roustabout Theatre Troupe | P.O. Box 96 Milan, MI 48160 |info@roustabouttheatre.com
Roustabout Theatre Troupe is a member of Bienta Production Group
© Copyright 2018 Roustabout Theater Troupe