Sometimes you want to run away with the circus…

…and sometimes, you build the circus yourself. 
Named after the circus worker who "assembles and dismantles tents, cares for the grounds, and handles animals and equipment," the Roustabout team is committed to rolling up our sleeves and doing the hard work to bring art to you. Also, in theme with our circus-inspired name, we do not yet have a permanent home. Rather, we move across Southeast Michigan, presenting vibrant and diverse productions in as many cities as we can reach, with the goal to find our best fit when the time is right.  
Highlight Reel
Announcing our 2019 Season!

The Rousties will produce our first full season in 2019 – three plays in one year, and the full season announcement to be revealed at the end of November!
Can't wait that long? Follow us on social media for hints, clues, and riddles throughout November!
If you haven't yet clicked that "like" or "follow" button, find the Rousties on Facebook, Twitter, and Instagram!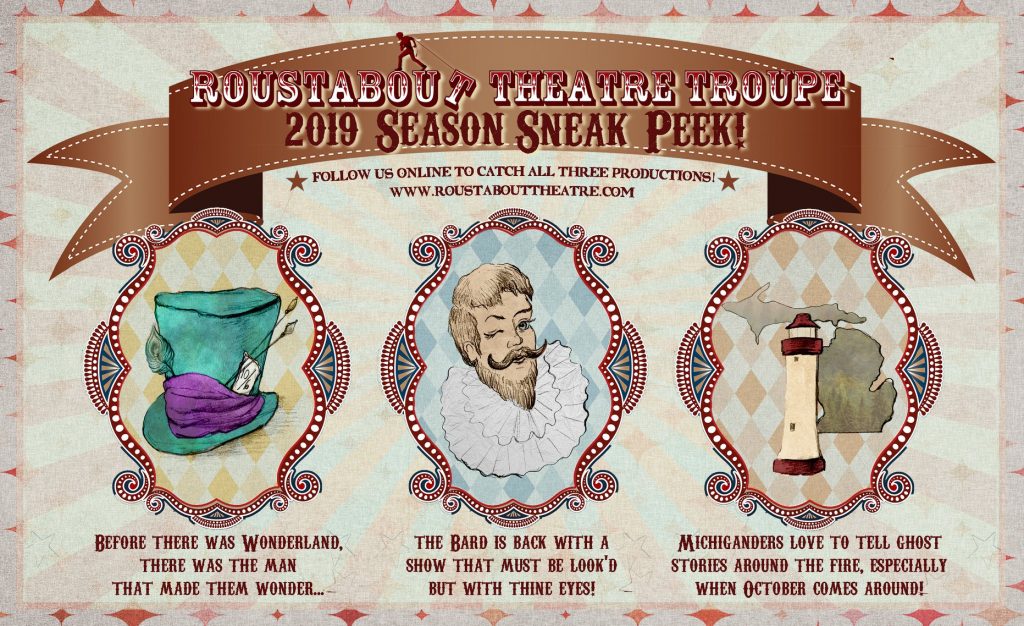 Don't Miss a Rousting! Subscribe to Our Newsletter.
Roustabout Theatre Troupe | P.O. Box 96 Milan, MI 48160 |info@roustabouttheatre.com
Roustabout Theatre Troupe is a member of Bienta Production Group
© Copyright 2018 Roustabout Theatre Troupe